Day Horoscope Widget - Horoscope Module
Before buying or downloading the module, please read License Agreementacting on all products.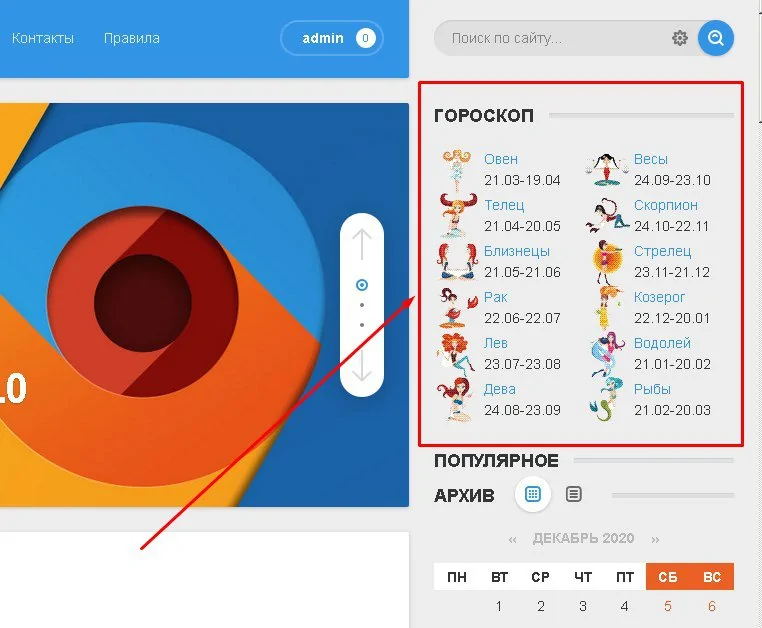 The module is designed to withdraw on the website of the horoscope widget for the day. When clicking on the sign of the horoscope sign in the same block, brief information is displayed with a horoscope for the current day. The page may have several widgets. The module works on the engine dle all versions , automatic installation.