Friends on the site - FRIENDS Module
Before buying or downloading the module, please read License Agreementacting on all products.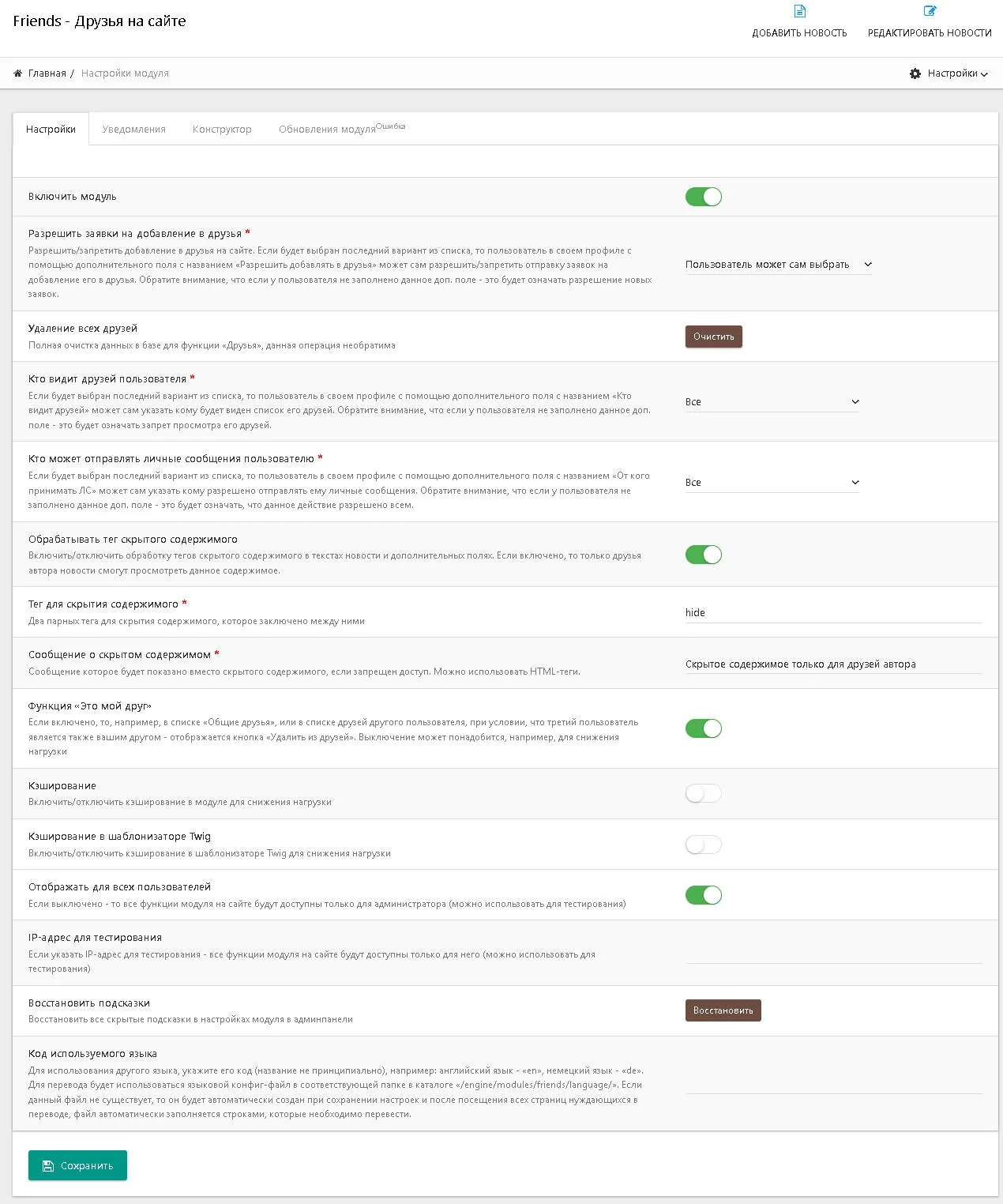 Module is designed to create a section « Friends » on the site for DataLife Engine. Users on your site will be able to send / delete / approve requests for friendship.
Brief list of features and features of the module:
Output of the list of requests for any state (new, rejected, canceled, deleted) in any template «tpl » with support for additional fields (for example, you can display a list on the user profile page of his friends list)
You can also separately display separate applications with any status (new, adopted, rejected, canceled, deleted)
For module calls there is a designer that simplifies the job
user can choose whether the list of his friends is visible to everyone or only to him
List of shared friends
Sending notifications to mail and in private messages when creating a friendship request (notifications text can be edited)
To display the design, templates are used that processes an advanced TWIG template with extensive functionality
User can, when publishing a news and send comments, hide some content using a tag (you can use tag « hide », or specify any other) and only his friends will see the hidden contents
The user can disable the ability to add it to friends
The user can enable the function « to receive LS only from friends »
Automatic installation