Protected Link for News Attachments - Downloadlink Module
Before buying or downloading the module, please read License Agreementacting on all products.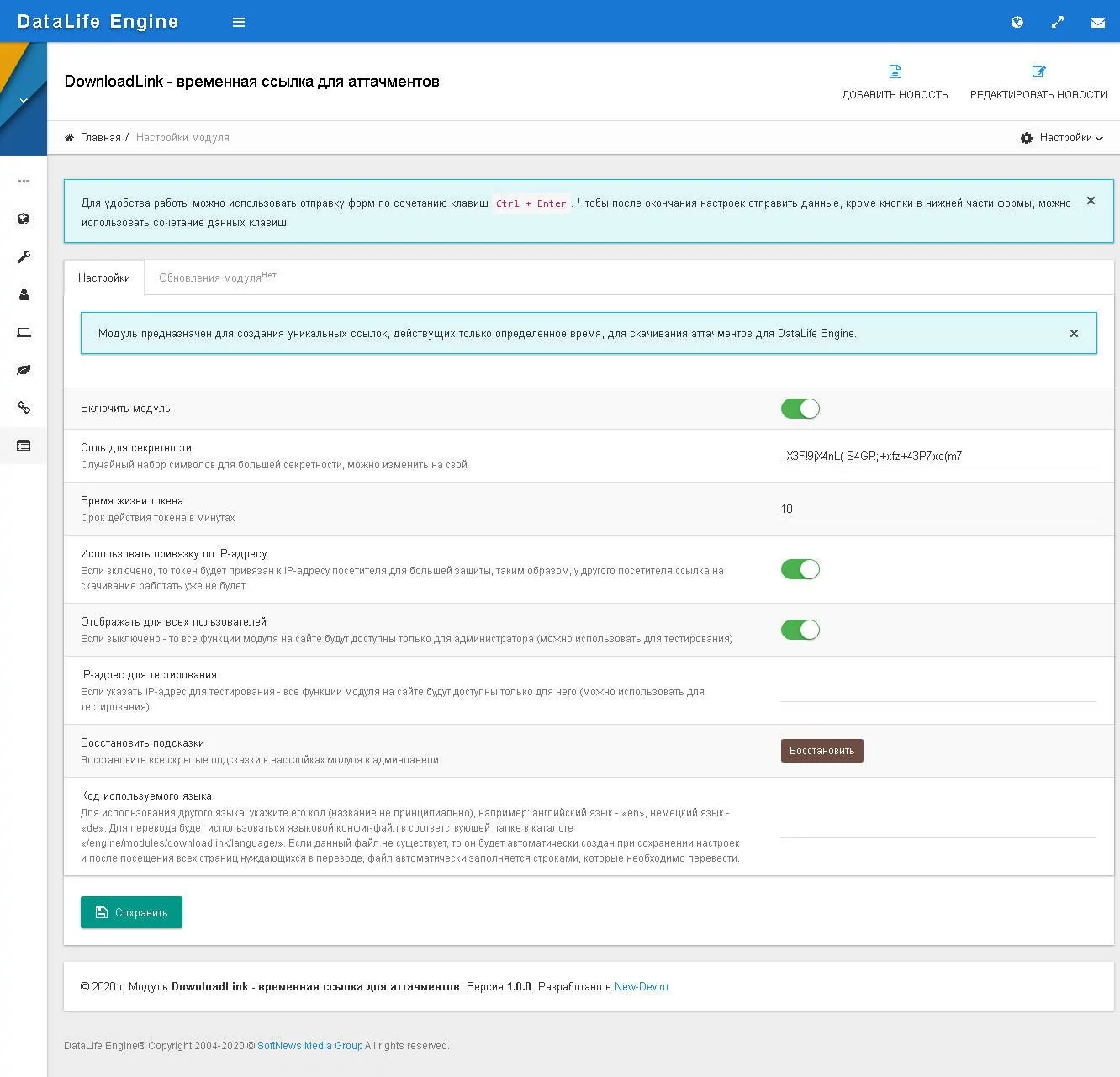 The module is designed to create protected unique links that only have a certain time for downloading attachments for DataLife Engine. With it, you can protect yourself from hotline. The time of life of the token can be changed, also for greater efficiency, you can enable binding to the IP address. When installing, you can specify a Russian or English module language. The module is designed for all versions of DLE from 10.0 and above , automatic installation.